Diego Jaramillo
Broker Associate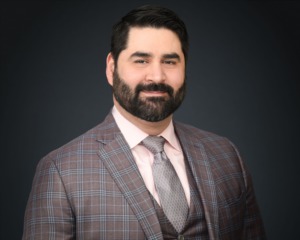 Diego Edinson Jaramillo is a top producing agent with Keller Williams Realty since 2006.  After becoming Rookie of the Year in 2006, he decided to get into mastery and learn the Keller Williams models and systems. He served on the Agent Leadership Council for several years to help his fellow agents, a servant leadership role with Keller Williams Houston Metropolitan Market Center. Diego has been the recipient of many industry awards including production, recruitment, and leadership. 
Diego attributes his motivation and perseverance to his strong connection to the Houston community and his Colombian culture. He has lived in Houston for over thirty-two years with his family and siblings. His background in information technology gives Diego a unique approach with the use of cutting-edge technology to provide the best proactive marketing to Seller clients.  Diego is the edge that Sellers need to get top dollar for their home. For Buyers, Diego and his Team of Buyer Agents settle for nothing less than matching people with homes that fit their lifestyle and budget. 
Edinson Properties LLC is the brainchild of Diego Edinson Jaramillo.  We are a Bi-lingual (English/Spanish) Team, which allows us to have a stronger reach and a keen awareness of the cultural diversity that Houston delivers. As a Top Performing Real Estate Team in the Houston real estate market, there is a competitive need to be different.   The agent of the future doesn't dwell on basics but has to constantly think outside the box.  We welcome the opportunity to be the best we can be by being learning-based, which is why Our Team is the best match for your real estate investment in Houston, TX.  Our Team takes advantage of the many social-technical resources available to our industry that most agents are unfamiliar with.  We combine our passion for real estate, customer service, photography and technology to embody the synergy of real estate performance.  
Diego is also the Founder and CEO of Edinson Enterprises, which include Edinson Properties LLC (Residential, Leasing, Commercial Real Estate Services), Productivity Coaching (Real Estate Coaching Company at Keller Williams Metropolitan) Edinson Property Management LLC (residential and commercial property management company), and TechSys Computing LLC (a technical consulting company). Diego and his Team are your Number One resource for any of your Houston and International area real estate needs.